Atlassian Summit took place in Sunny Las Vegas, Nevada this year (2019) and it was beautiful. While Summit was great, I really enjoyed being able to explore Vegas once the training days were over, and the event had finished.
Work/life balance is very important to us at Think&Do and there is certainly no shortage of things to do in Vegas when the working day is over. Most people automatically think casinos and gambling but there are so many other things to do. In love with nature? I would suggest a visit to Red Rock Canyon
The view is breathtakingly beautiful and you can trek the trails and explore to your hearts desire. There are a couple of ways to enjoy these stunning surroundings. One is a scenic drive (be aware, the experience is almost constantly full, it's good to park and wait for someone to come out so you can get in) or the view point: a parking lot where you can park and just roam around on your own. I spent a great afternoon here with my team and I really enjoyed being away from the hustle and bustle of the event for a while.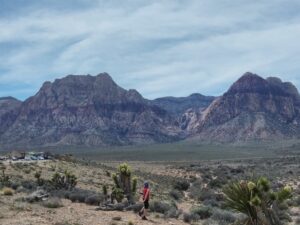 All that nature definitely builds up a bit of an appetite! After a day out exploring you're gonna need to eat! Vegas is known for its buffets and I would definitely suggest taking partaking if you can. Most of them range between $15 and $40 per person and it's ALL YOU CAN EAT so it can be great value, depending on how hungry you are! If you cant get to a buffet then I'd suggest trying something new while you're visiting. There so much choice when it comes to food but I went for the chicken and waffles from this place at Bruxie and that was the best chicken I've ever had!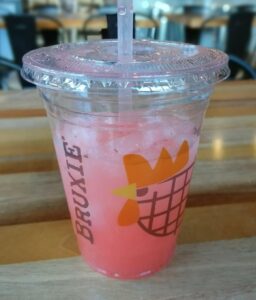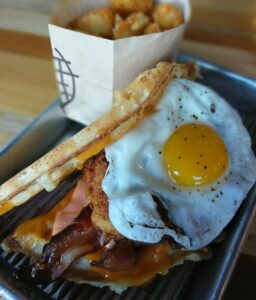 If you aren't really into nature and prefer air conditioned adventures instead, my top choice would be the Stratosphere! You can eat in the restaurant or have a drink in the sky lounge; either way prepare to get a 360 degree view of Las Vegas as high as 1,149 feet! Take in the gorgeous mountains surrounding you during the day or the glistening, twinkling, lights of the bustling city below you at night.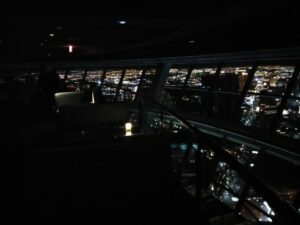 If that's not your thing then fear not, there really is something for everyone in Vegas. Maybe you like to be entertained? Concerts, night life, shows, street magic, street performers, you name it and you can find it here. Some of the best street performances I saw were at the Fremont Experience (the first and original Vegas strip). As for the concerts and big shows, you can find one literally anywhere. Mostly on the strip, go into any casino and you can ask the concierge desk for pamphlets. Look out coupons and special discounts depending on where you're staying and the current deals available.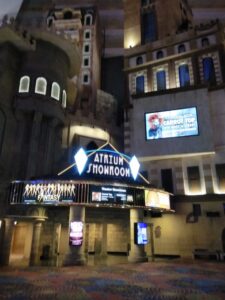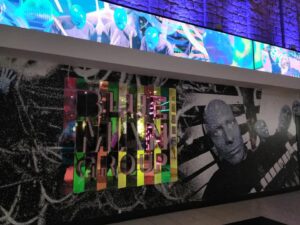 The casinos, while not for everyone, can be quite the experience. All the flashing lights, dinging noises and the elaborate decor really transport you to different parts of the world. My favorite was Paris, they have a replica Eiffel Tower with a restaurant you can eat in! And a shopping area that makes you feel like you're roaming the streets of Paris. Same goes for the Venetian, prepare to be transported to Venice where you can enjoy indoor gondala rides, cobble stone floors, blue sky ceilings and delicious gelato carts studded throughout the property. (I included a video I got of the Eiffel tower light show at the bottom!!)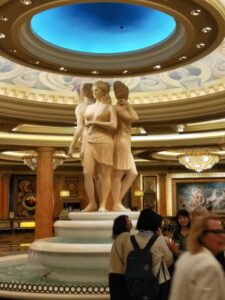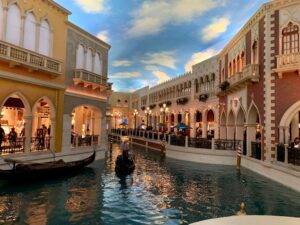 I've really only touched the surface here but the good news is, Atlassian has confirmed that Summit 2020 will be back in Vegas. If you didn't get to enjoy the sights or night life Vegas has to offer then don't worry, your chance is coming up again soon!
In need of training before Summit 2020? We can help with that, head over to our site for more details on our training offerings
Love and Light,
Millie D
https://www.thinkando.it/wp-content/uploads/2019/05/58378457_575772966243114_501175881184575488_n.jpg
3024
4032
Millie Diaz
https://www.thinkando.it/wp-content/uploads/2019/10/ThinkanddoLogoBLACK-4-300x105.png
Millie Diaz
2019-04-25 16:51:36
2019-09-12 15:06:34
Atlassian Summit 2019 - 5 Things to do in Vegas